In Norway there are over 1,000 fjords, created by the fierce forces of nature. The iconic images found in pictures on postcards and reproductions by major Norwegian artists are usually taken or inspired by the vistas located in Western Norway. A fjord is characterized as a narrow, deep, and often elongated sea or lake run. The Norwegian coast boasts the highest number of fjords in the world. These can also be very deep. The Sognefjord is, for example, a whopping 1,303 meters at its deepest.
The fjord landscape encircles the experience
Fjord landscapes are often referred to as cut, steep, and wild. These are landscapes that formed during and after the Ice Age, when the glaciers retreated and the valleys were filled with water. The steep mountainsides of the Geirangerfjord are adorned with waterfalls, wildlife, lush nature, and traces of life lived by both people and animals. We are happy to  take you on an unforgettable boat trip;  Geiranger and the Geirangerfjord have never been more beautiful than when seen from what we call the "front row view" of one of our RIBs. Our knowledgeable guides ensure that you have a unique experience that reflects local knowledge and genuine engagement.
A RIB boat brings you close to the attractions
When you sit in one of Bonseye's RIB boats you will be able to feel, smell, and feel the movements in the fjord. You can watch eagles and other birds floating among the highest peaks while feeling the sea spray on your face and the wind in your hair. The open RIB boats ensure an incredibly natural experience, where you can catch everything from sound of the ripples in the water to the bird sounds from the mountains. It's awe inspiring to think that the depth of the sea where you are sitting is, at its deepest, 258 meters straight down, while around you the mountains can rise to 1,700 meters above sea level.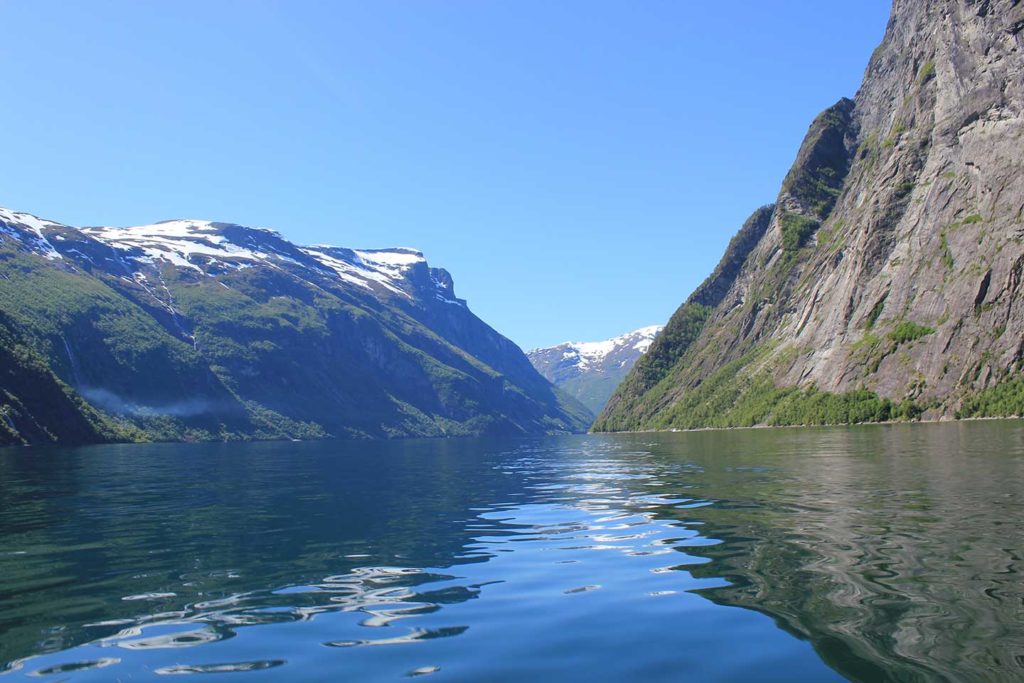 Book today with Bonseye. We provide the nature experience, all you have to do is show up!