Price from 349 NOK
12 seats
4 boats
Guidet RIB-tur i Geirangerfjorden
Explore the beautiful Geirangerfjord on an exciting boat trip!
Leisurely tours with a guide
Beautiful and unique nature
Interesting local stories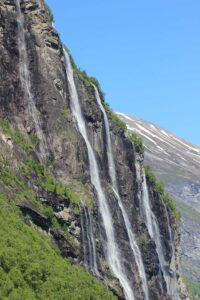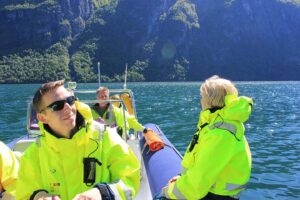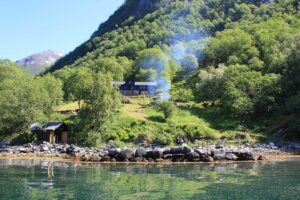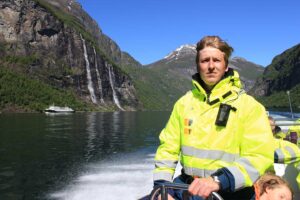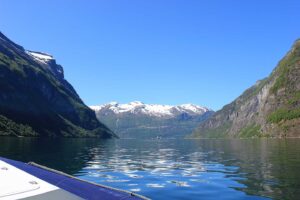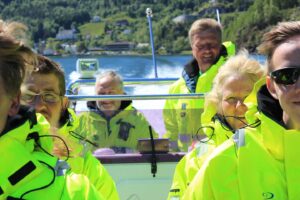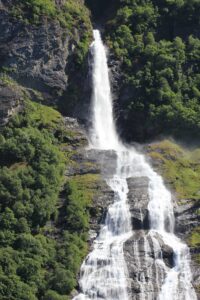 Knut Tore Erevik
We had a fantastic guided rib-tour in the stunning Geirangerfjord today. The experience was made exceptional because of all the local knowledge about the nature and history that our guide Hjalmar shared with the group.
A must do when in Geiranger, we are definitely coming back.
Again thank you, to the Bonseye crew for the magical experience.
Daniel Rüter
Had a RIB Boat Tour by the same time and liked it a lot. The Flam ferry broke down and we had to go back to Geiranger. The Bonseye Team took care of us and so we had a beautiful trip back. Would love to come again and see the farm and amphitheater of Bonseye.
Emma Ruth
Had a RIB excursion today and found the whole experience to be amazing! From the initial help with my enquiries to the amazing ride itself, it was truly an unforgettable experience thank you so much!!
Marie Vangstad
Amazing experience and amazing guiding😍
⭐️⭐️⭐️⭐️⭐️
Roar Vebenstad
Very nice place. nice views and good people. Can be highly recommended.
Aage Dam
Fantastic float ride and with a good narrative along the way. All the money's going to be there. 😊👍🏻
Therese Haugerud Bjerketveit
Good guiding and an amazing experience😊🎉🤩
Victoria Elisabeth Høye
The World's finest Rib tour!! ⭐️⭐️⭐️⭐️⭐️ Highly recommended.
Astri M. Pedersen Øvrebø
Fantastic tour in the RIBs with interesting local history 😊 is really recommended!
Thank you for your trip 😊