Imagine seven women standing with their backs to you with their hair cascading downwards. You wonder what they're thinking and what they're talking about. On board one of Bonseye's RIB boats, you can allow yourself to dream away like this while being surprisingly close to nature.
Fantasy meets nature and man
The waterfall 'The Seven Sisters' is composed of knivsflåelvane, which was also the name of the waterfall until the end of the 19th century. The illusion of seven hair manes depends on a relatively large amount of water. This means that the sisters aren't always seven in number – it depends on when in the year you make the trip. There are also people who make sure that the supply to the waterfalls comes first, including clearing the river for fallen trees and logs. Hot and dry summers also influence how strong the waterfalls are, and thus how impressive the hair manes appear. In June, the snow melt is well underway, and all seven sisters are usually in place.
We take you close to waterfalls and nature
In a RIB boat you have the perfect combination of flexibility and grandeur. Bonseye offers guided tours with stops on all the famous waterfalls and abandoned farms. We drive you close to the experience with our RIB boat;  Geiranger and the Geirangerfjord have rarely been more beautiful than when seen from the water surface. 'The Seven Sisters' in particular is an incredible experience when you get up close. You can safely close your eyes, sit back, and create your own interpretations of what the sisters are really conversing about.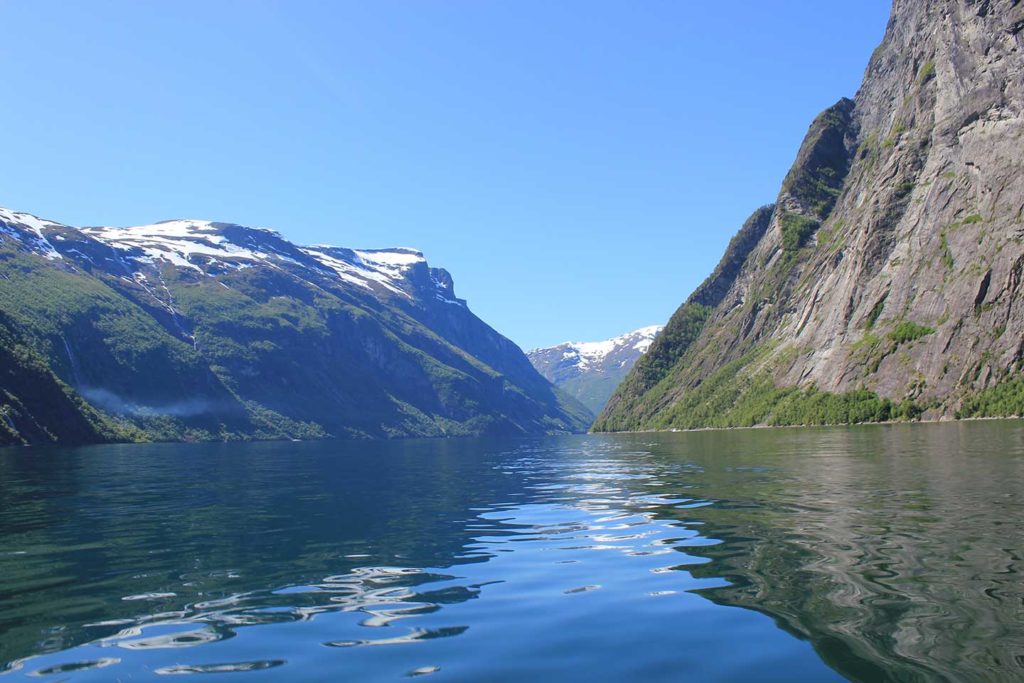 Book your trip today
You can easily call us on 479 63 091, or leave a reservation on our website. You can also send an e-mail to post@bonseye.no. We look forward to going on an adventure with you!