When you want to experience Geiranger and the Geirangerfjord in a slightly different way, Bonseye can offer a number of different trips that can be adapted to your wishes for your holiday.
Skageflå – combined or alone
Skageflå is a small piece of abandoned history where the farm is located up in the mountains on a shelf about 250 meters above the fjord. One of the very best ways to get to and from this historic gem is by boat, and Bonseye offers tours both to and from the area. We'll take you to Skageflå, or Skagehola as the quay is called, where you get off. You decide whether you also want a return by boat or if you want to continue on foot up the mountain, and continue about 2.4 km to Homlong.
Travel the fjord to search Geiranger
If you want transport from Hellesylt to Geiranger, there is no more beautiful and scenic route than the one you get from on board a boat. With Bonseye you will be transported on a great journey with a RIB. Geiranger takes about 45 minutes to reach, giving plenty of time to sit back and enjoy the experience. We are happy advise you on what to bring with you when you arrive in the village.
Guided tour from Geiranger
Are you in Geiranger and want a guided tour of the fjord to Hellesylt? On board one of our RIB boats, you will be able to feel the wind in your hair and enjoy panoramic views of what we believe to be the most beautiful scenery Norway has to offer. Experience the waterfalls 'The Seven Sisters', 'Friaren', and 'Bridal Veil' while our dedicated guides tell you about lives lived on the farms you see clinging to the mountainside.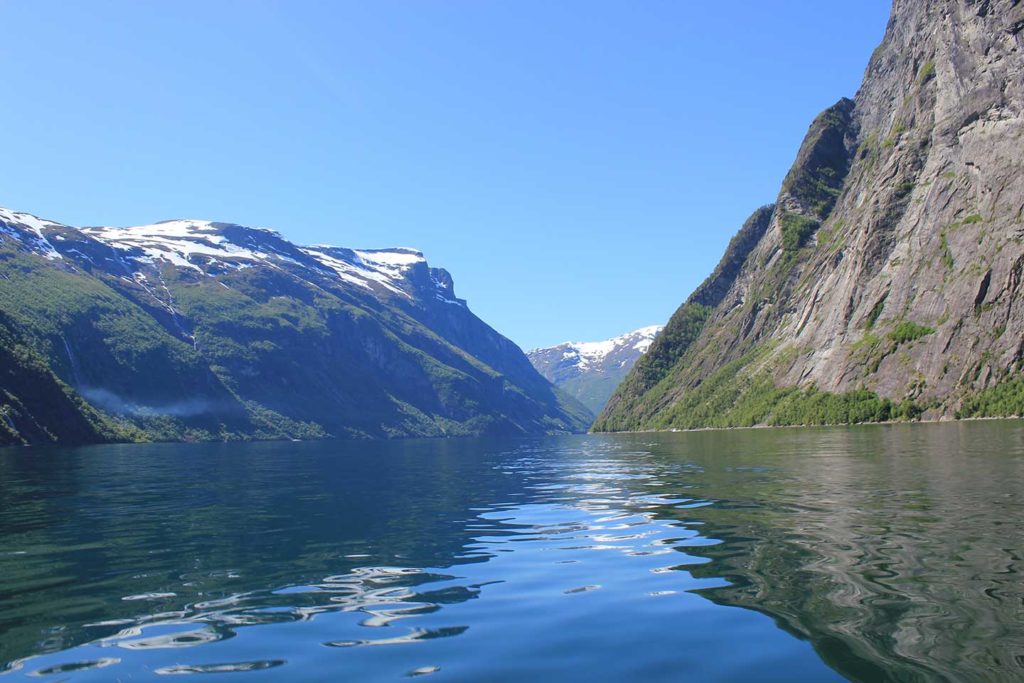 Transport or guided tour – travel with enthusiasts
We help you create unforgettable memories – whatever suits you and your travel companions. Use the boat trip as a transport leg to elsewhere in the fjord or consider a trip on the fjord as the experience itself. Book a ride today or get in touch if you have any questions.