Geiranger offers something for everyone – whether you want simple accommodation in a camping cabin, or a more luxurious hotel stay. You will find a wealth of dining and accommodation options and can see that the village serves as an excellent base for a number of spectacular nature experiences or as a starting point for a Norway trip.
Geirangerfjord and guided boat trip
When planning your trip's activity, the water surface is a natural mode of transport. Bonseye offers rib boat rides in beautiful Geirangerfjord, whether you mainly need transport or if you want to make the boat trip the experience itself. For many people, for example, a trip to Skageflå will be a natural destination once you are in Geiranger. The boat trip provides easy access to the hike up to the farm, and you can continue your hike up the mountain along the path that takes you back to Geiranger on foot.
Changing weather and great nature
When you leave the hotel in the morning, it is possible that the sun hangs clear and undisturbed in the sky. This can change quickly, and the fine weather you started the day with suddenly changes into rain. Therefore, feel free to pack an extra change of clothes in your pack. An all-weather jacket is also useful to bring. On board bonseye's RIB boats, we make sure you are dressed for the roughest weather. Many of our guests have given feedback that changing weather was not at all an obstacle to a good hiking experience.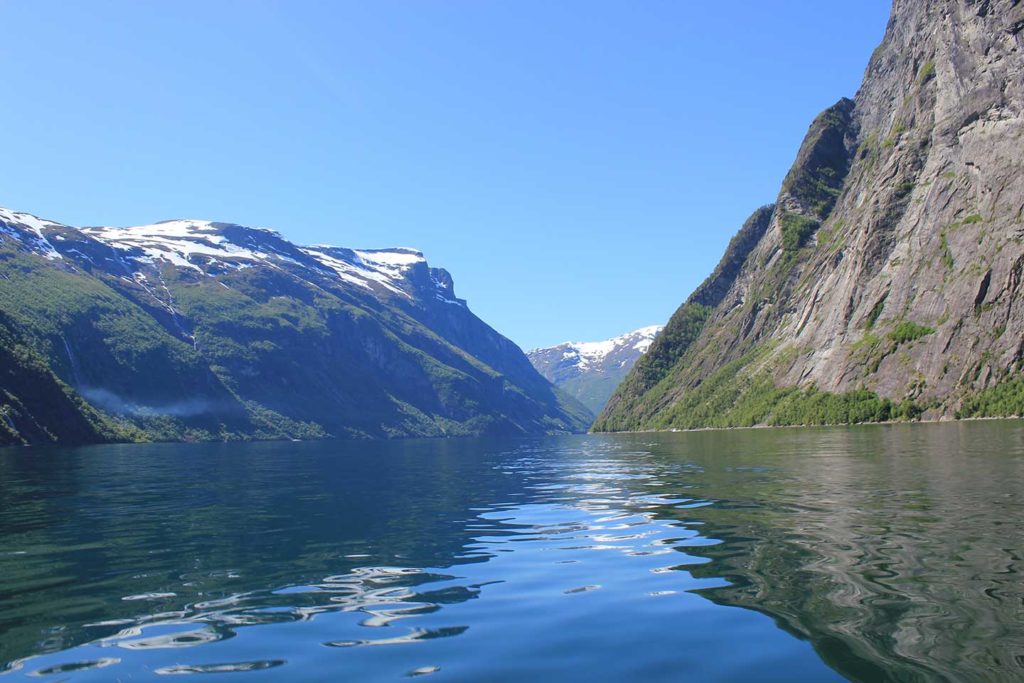 Combine the walk with a sea spray
The very best hiking experience is often a combination of boating and walking. You can choose to go hiking early in the day, have a nice lunch and relax a little before taking a RIB tour in the fjord in the afternoon. You will then experience the magical evening light and can see 'The Seven Sisters' and the famous 'Friar' who, according to legend, never got a yes after many hopeful proposals to them. Bonseye has tours adapted to different wishes and needs, so you can have the holiday you want.
Book geiranger boat trip through Bonseye for an unforgettable experience!