The Geirangerfjord stretches over 15 kilometres and offers unique nature experiences. There is a reason Geiranger is listed on UNESCO's World Heritage List. Now you can experience everything this beautiful nature has to offer in a quiet setting with a guide who knows both the local history and the rich wildlife. The Geirangerfjord can't be fully explored in a day because there are far too many fantastic places and experiences waiting.
Unparalleled Nature
The natural surroundings of the Geirangerfjord were created over millions of years, and the ice age helped shape the steep mountains that fall into the clear, cold fjord waters. The unformed valleys were then filled with melted water from the glaciers. It is this sight that awaits visitors today. Come see the majestic steep mountainsides adorned by waterfalls and marvel at the farms clinging to the mountainside.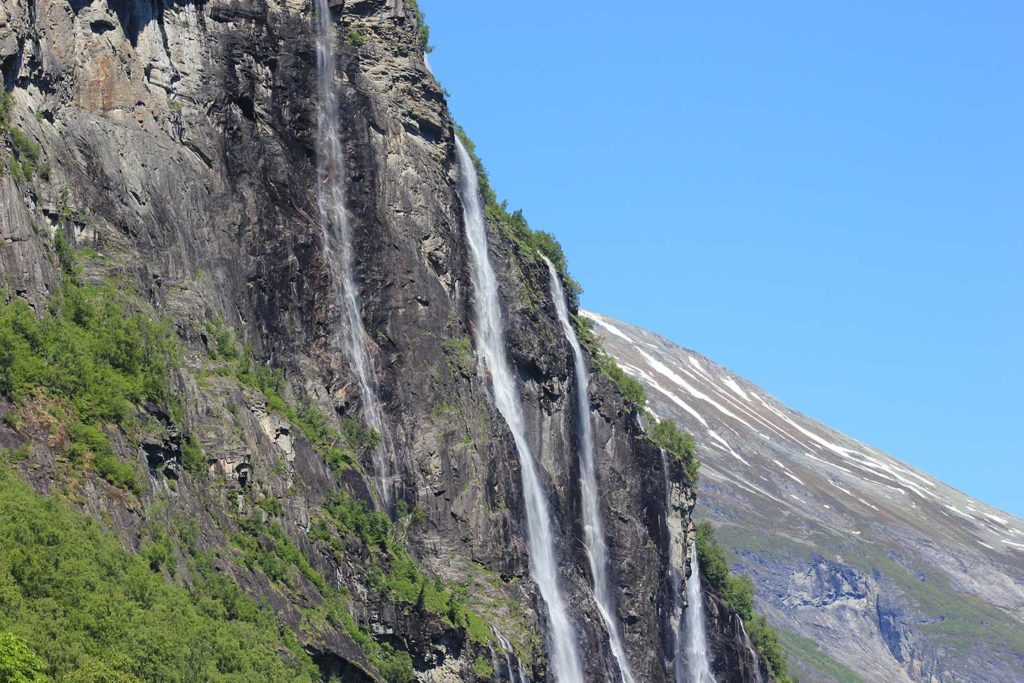 A sustainable destination
Did you know that the Geirangerfjord is considered a sustainable destination?  This does not mean that the fjord or its destination is itself sustainable, but that the tourism operators have committed to reducing the negative effects of tourism. For us at Bonseye, this means, among other things, that we purchased an all-electric RIB – which you can ask for a guided tour in when booking a boat trip. Geiranger has a number of beautiful experiences to offer, we make sure you can sit back and enjoy your trip without leaving any traces.
Contact us today
You can call us Monday to Friday, from 08:00 to 16:00. Call 479 63 091 for more information about booking. You can also easily book your trip on our website, or you can send an inquiry in post@bonseye.no if you need assistance. We look forward to showing you all that the beautiful Geirangerfjord has to offer.